Microblading Service
in Narellan
Microblading Service
in Narellan
Microblading is a form of Tattooing, This method has been around for a very long time but in more recent times has become a very popular way to create beautiful natural looking brows. This treatment may also be know as feathering or brow embroidery.
This technique process can be used to improve or create eyebrow definition, to cover gaps in the brow, add depth and fullness to a sparse brow or totally reconstruct a non existent brow .
Microblading is performed by placing pigment into the skin using a hand held tool. The pigment is to be placed at the correct depth into your skin to create very fine crisp lines that mimic brow hairs.
I conduct a thorough consultation before commencing your procedure. A medical history from is filled out to ensure that you have no contraindications to the treatment, and an assessment is made of your skin to ensure you are suitable for the treatment and that your desired results can be achieved.
I have been Tattooing for 11 years and have countless hours of experience, I completed my training back in 2006 at The worlds leading Cosmetic Tattoo Academy KBpro and recently visited the UK's academy in 2017 to ensure my skills are kept up to date with the latest techniques and advancements in eyebrow design.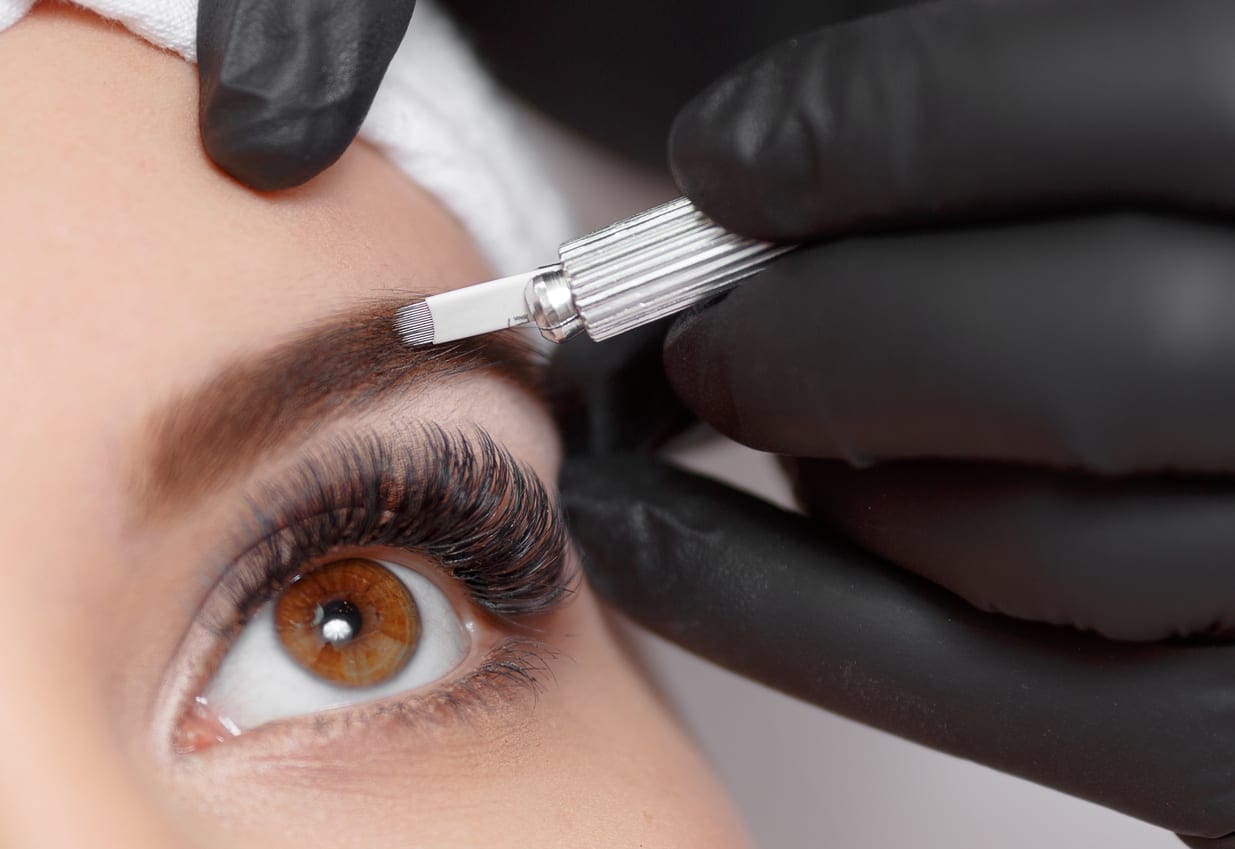 I use both the hand held tool (Microblading method) and a Digital Machine. Your skin type, skin condition, medical conditions and individual exposure to environmental factors will all contribute to my decision when choosing which treatment would be best suited to you.
Why use SARAH KROH Microblading?
Years of Experince
I have 11 Years Experience in the Art of Cosmetic Tattoing and offer free consultations.
Customised Treatment
Use Hand Held and Digital Machine Depending on what's best suited for you.
Word Class Training
Trained in the UK with the world's leading Cosmetic Tattoist Karen Betts.
Ongoing Training
I love my job! I am constantly updating my skills so that I can offer my clients the very best.